Well, the XM has landed.
It's currently sitting in the container yard in the docks at Grangemouth.
Once I'm granted customs clearance and paid them the fee then I can go and collect the car. I'm a bit miffed as I was hoping to avoid customs fees as it was originally a UK car but no such luck!
The car left it's only owner since new in Melaka, Malaysia on 4th April on the back of a lorry where it was transported to the container that was waiting for it at Port Klang in Kuala Lumpur.
It was loaded into the container and strapped down ready for it's sea voyage.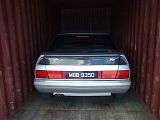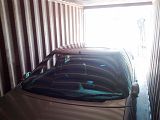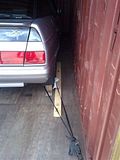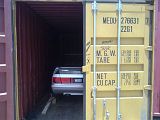 It then craned onto a boat called 'Buxlink' which took it down to Singapore where it sat waiting to be collected by it's main vessel. Unfortunately there aren't any pictures of the Buxlink Vessel available.
It was then taken by 'MSC Alexandra' from Singapore to Antwerp in Belgium where it sat for 1 day after going via Valencia, Rotterdam, Felixstowe and then into Antwerp.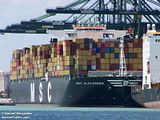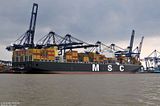 It was then loaded onto a feeder vessel called 'Harmony' and taken in from Antwerp to Grangemouth after stopping off in Teeside on the way.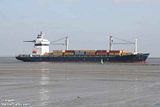 It arrived into Grangemouth last night at around 23:50.
I am going over to collect it from the boat on Wednesday after all the paper trails have been completed. It's already booked in for an MOT on Wednesday as the first step to being re-registered on it's UK plate that it had before it left (V6 XME).
I'll get pictures of the car when it arrives back home.
David.