Has changed a sphere or two
Posts: 290
Joined: Mon Aug 31, 2009 6:12 pm
Location: Zomerset UK
XMs are most welcome!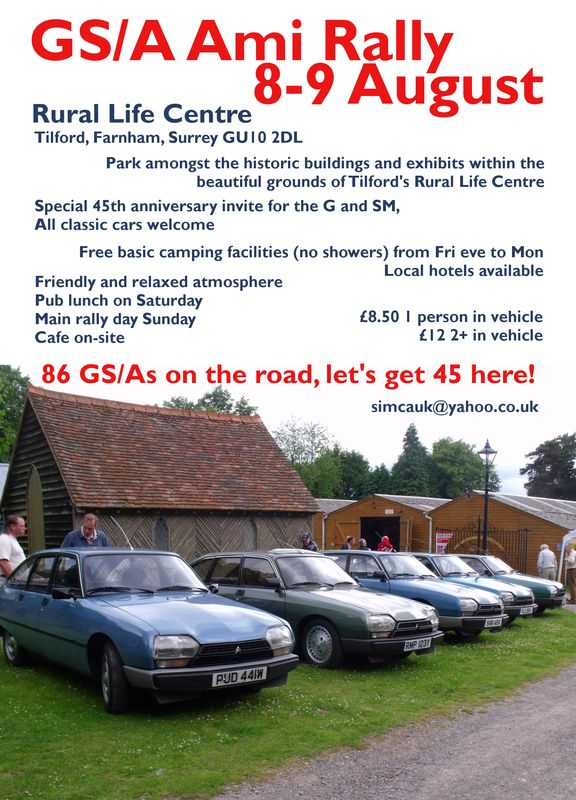 '07 C5 2.0 16v HDI VTR estate
'81 GSA 1.3 Club
---
Citroen go-to-guy
Posts: 817
Joined: Sun Jul 10, 2011 9:10 pm
Location: Calne, Wiltshire
Looks good, brings back some very fond memories of assorted GS and GSAs.

You really need a more suitable email address!!!!!!!

Rob
1991 XM 2.0 Si auto RP 4903 (12 April 1990) Alpine White
1990 AX 10E RP 4602 Venetian Red
2018 Kia Niro 4 hybrid (Commuter hack)
1972 Banham Sprint kit car (Frogeye Sprite replica, really a Mini!)
---
Citroen God!
Posts: 5317
Joined: Fri Mar 11, 2011 7:38 pm
Orga / RP numbers: RP7165
1996 2.5TD saloon, manual, Polar White
Location: ex-Ealing, Cheshire, W.Sussex & Surrey. Now living in Sayalonga (Malaga, Spain)
Great spot - used to live a few stonesthrows from there...
Great pubs...Great ales (especially Abbot, from the wood)...
Chris
1996 XM 2.5TD Exclusive RP7165 Polar White
2003 RAV4 D4D 2.0 5dr LHD Silver
WORKHORSE
1989 BX19RD Delage Red Deceased; 1998 ZX 1.9D Avantage auto Triton Green Company car 1998-2001; 2001 Xantia 1.8i auto Wicked Red Company car 2001-2003
---