First let me say this is one awesome forum. Thanks a lot to all on here, as the users make the forum. And the knowledge on here about XM's are priceless! And the enthusiasm.... Just great.
I'm from the North of Norway, been driving Citroens since I was 16. That was my moms BX 16 TRS and my Dads CX 25 GTi. (My dad had 7 CX'es and one XM from 1976 to 2010) When I was 19 I got my first Citroen D-model(Saved from the scrapper). When I was 22 I got my first CX, a 25 Gti Turbo II. When I was 26 I got my first BX. (Saved from the scrapper)
When I was 31 I got my first 2CV, and that was a life changing experience. That car got me into traveling and roadtrips. And me and my trusty old 2CV has done 27 countries since 2006. And we are not done yet, as there's a world outside Europe

Later in my 30's I inherited my late granddad's XM 2,0i -90. It has now done 225.000km. Dont remember the orga, but it's produced in June if memory serves me right. It was the first XM to arrive in my home town, and was a demo car at the local dealer. My Granddad bought it in -91. I love it, because of sentimental reasons, but also because its a basic no-nonsense version. 2,0i, manual, electric windows in the front yes, but no aircon, no hydractive, it's just a good looking, spacious ride with no problems. Unfortunately it has a sunroof, but never had any issues with that. This car lived it's life with my granddad on the countryside, and because of that has no rust what so ever. A few dents here and there, a big one in a front wing and a damaged front bumper corner. But it's not a problem. It has NEVER caused problems during these 31 one years and 225.000kms. Not a single electrical problem. Never water leaks. Never engine problems. Nothing. It just starts and do what it does best. Eat bad roads for breakfast. Only work on the car other than service and front suspension items, are the clutch once. Spheres twice. The two exhaust pots once. And the valve in front of the engine for the servo steering once. Oh yeah, also a few years ago I changed the valve seals on the engine(they were hard as plastic!), that got rid of the oil consumption. And the only hydraulic leak, the pipe to the front right hand suspension sylinder started leaking. I replaced it with a brakepipe from a 2CV at no cost as I have everything for a 2CV in my storage. And working on it is mostly a laugh, space everywhere. Makes life easy

This summer I rubbed and polished it for the first time since the late -90's. Wow! One could hardly recognize the car! Wonderful it is.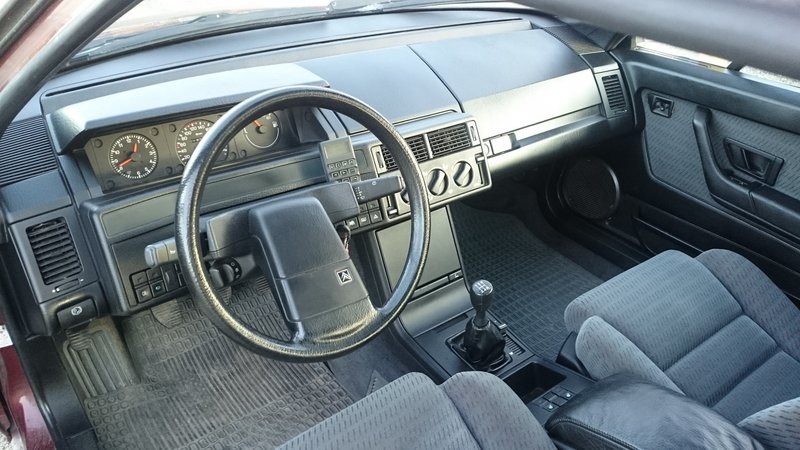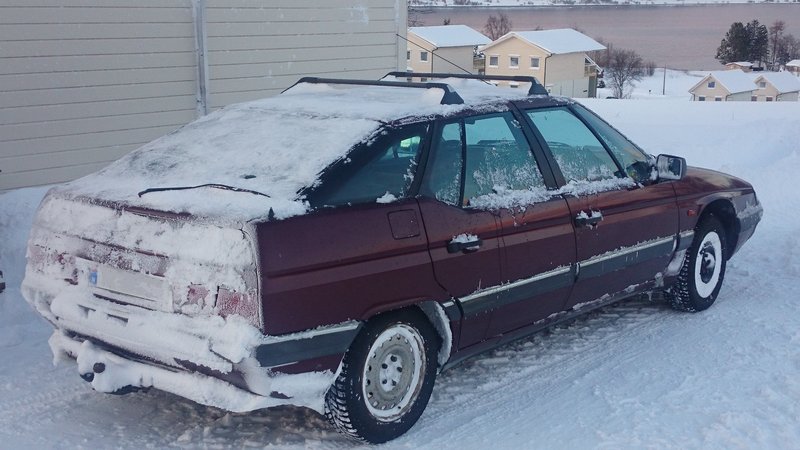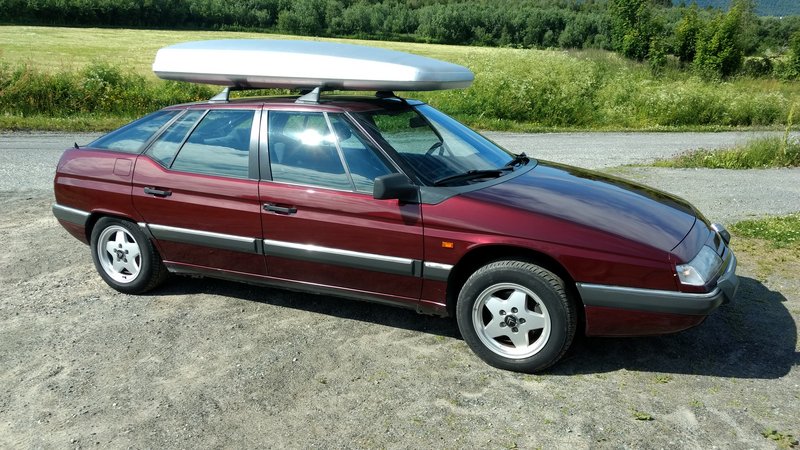 Lots of old Citroëns(Only DS,CX,BX,XM and 2CV's. Those are the only models I care about) have been acquired over time, and I now have quite a collection as I'm not good at selling stuff. Although because of space limitations, many has been sold, and even some scrapped. I have chopped soooo many CX's and a few DS's. I'm ashamed about it, but one has to remember it was when there was plenty"ish" of them. At least I got to know them well. Every nut and bolt, and there's alot. But still the collection has just grown, as my signature shows. Totally bonkers!
Latest car in my fleet is a 1996 XM 2,0i 16V auto Break. I went to the scrapper a few weeks ago looking for a plastic detail for one of my cars. Outside the scrapper stood this XM looking great. I made a joke to the guy at the counter, asking if it was going to be scrapped. He confirmed it and I was like WHAAAAAAAAAT?!?! It looks waaaay to good to be scrapped. So the guy jokefully said I should call the owner and buy it, because the paperwork for the scrap-thing wasnt done yet. I left and 30 minutes later I came back and told him the car was now mine, and I'd be taking it with me home

He was quite surprised HAHA. He obviously didnt know how crazy Citroen addicts can be

It was road legal and licensed, but as nobody was free to help me, I took it home alone by trailer. This car is the reason I'm on this forum now, it sparked some really nostalgic feelings in me. I know these cars well from the 90's and 00's. I was more into CX that time, and I drove DS and CX for the most part from -90 to 2010. Been driving 2CV's from 2010 to present. But I remember the XM series 2 well, and often thought some day I would have one. When the price was right. (Free) Now is that time, and fate made me cross path with this doomed car I managed to save in the nick of time. It literally had two wheels in the grave. When I sat in the car the first time at the scrapper, the all familiar, nice looking interior, those super comfy seats, and that special, great smell that only XM's have(which really sparked my memories from 20 years back), made me want the car instantly. It was ment to be. I dont need it, I dont have space for it, but I wanted it. Even if only for the trips down memory lane. Cant wait to do some work on it!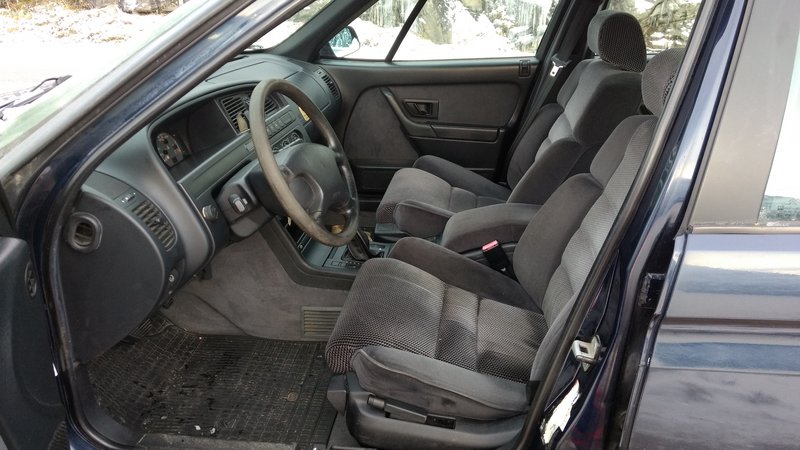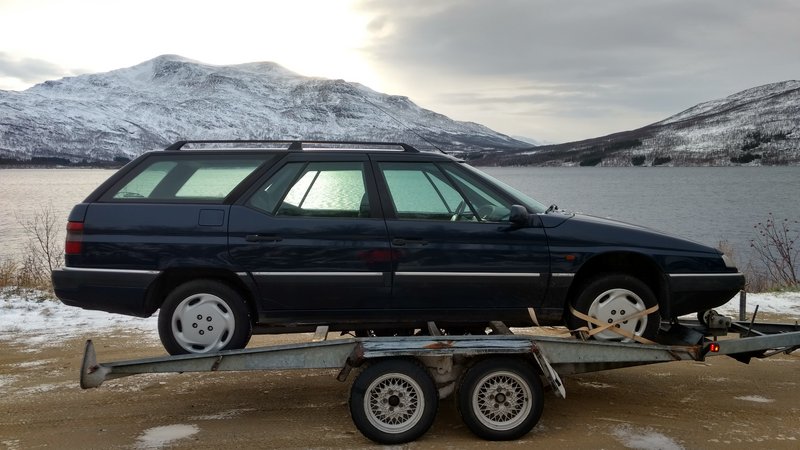 So because of this "scrap scheme survivor"(It surely has earned the sticker), I have been googling XM stuff and found this site. And it seems to be active! The sad fact is, that car forums like this are dying all over the internet. Facebook are killing them off, one after the other. I've been a member of 4 different forums since 2005, and they have almost no activity now. People dont understand the great thing about a forum, having threads and topics and be able to go back and find stuff at a later point. Each thread is like a blog! Posts on Facebook are just consume and forget. Like everything else today, I guess.
So happy about this one. Thumbs up